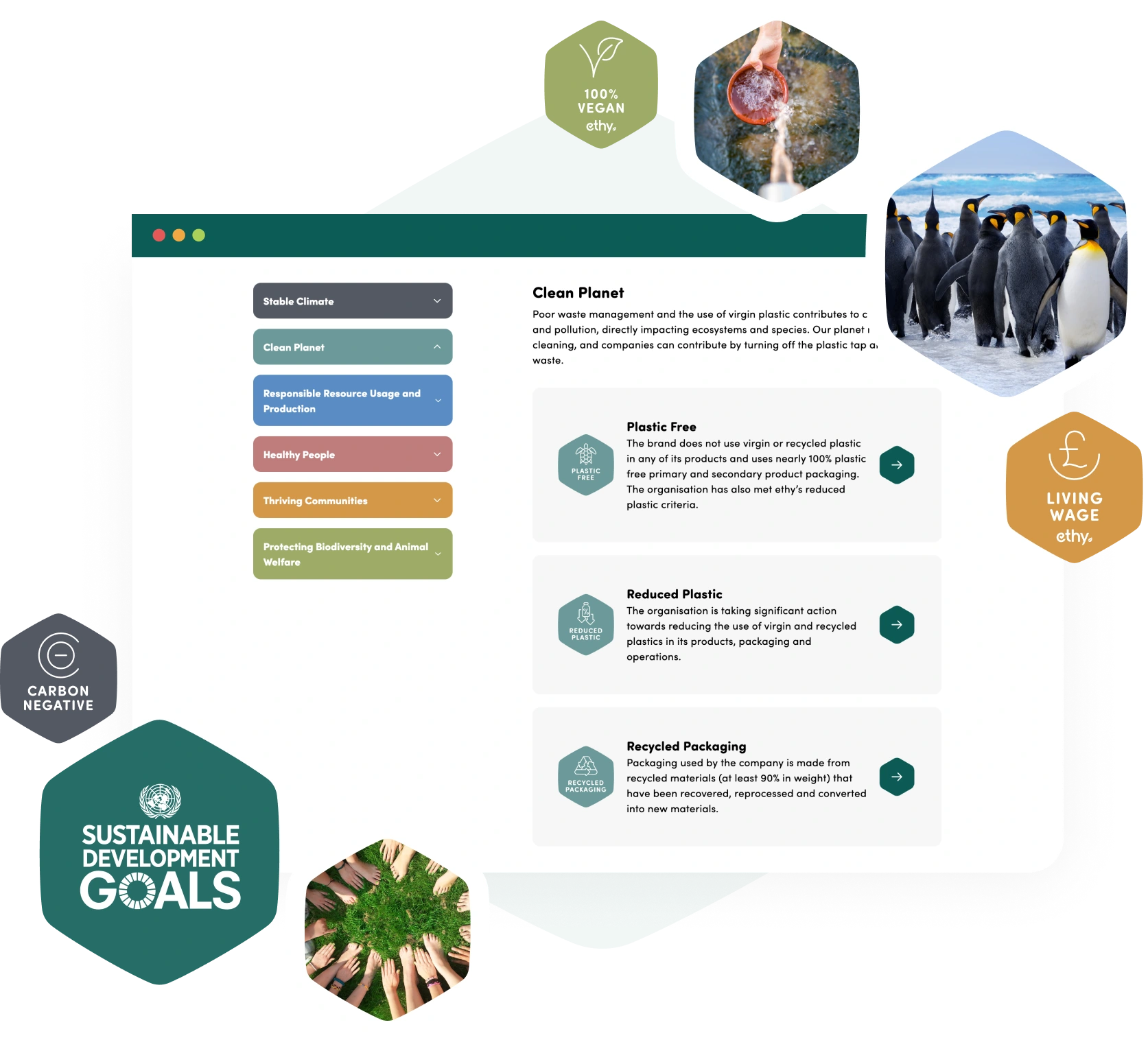 Accreditation for a sustainable future
Ensure brand credibility through consumer-oriented sustainability accreditation. Third-party validation sparks consumer trust and helps brands minimise the risks associated with making green claims. Put your brand and products through proof-backed assessment and join a community of leading purpose-led brands that showcase their contribution towards the United Nations Sustainable Development Goals.
A new model for accreditation
Consumer-oriented
We put the consumer first, so you can do the same. We help you talk to conscientious consumers.
Informed shopping
Not just another certificate. Your functional accreditation is designed to enable informed shopping decisions.
Value driven
Turn positive impact into strong brand reputation and stakeholder engagement.
The bigger picture
Measure, communicate and progress your sustainability strategy all through one solution.
The framework
Measure what matters most. Developed with leading authorities in sustainability, ESG and CSR, the ethy framework comprises over 30 trust marks in six core categories. Each trust mark comes with a transparent set of standards.
The assessment questionnaire is robust but achievable. Supporting documentation means claims are backed up with hard evidence – this is central to the integrity of ethy accreditation and key to reassuring consumers that your brand is taking sustainability seriously.
Going through ethy's accreditation process also demonstrates that a brand is playing an active role in achieving the UN Sustainable Development Goals.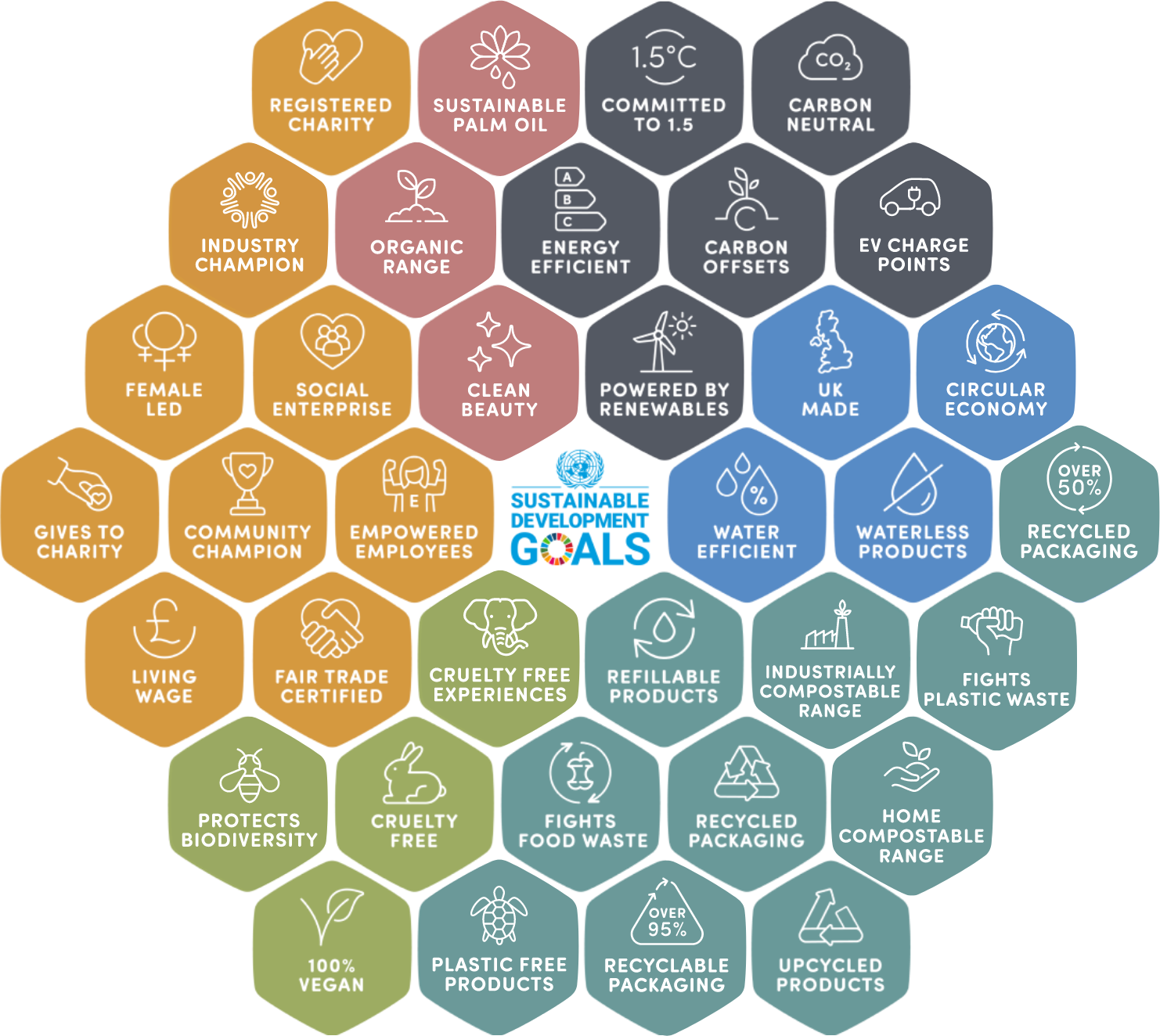 Sustainability achievements become trust marks
Each of the six paths encounters a number of different sustainability goals, which are represented by the following ethy trust marks.
Your sustainability profile in one picture
Our hexagonal trust marks are designed to fit together to form an Impact Hive, a brand's personalised sustainability profile in just one picture. Like a beehive, trust marks work together to build a stronger path towards a sustainable future.
Supporting you through the journey