ethy's trust marks and Impact Hive
Derived from the United Nations Sustainable Development Goals and developed with experts, ethy's trust marks help consumers understand your brand's sustainability achievements. Awarded through proof-backed assessment, trust marks ensure claims are accurate and explicit. Use trust marks to demonstrate positive environmental and social impact at a brand, product and service level.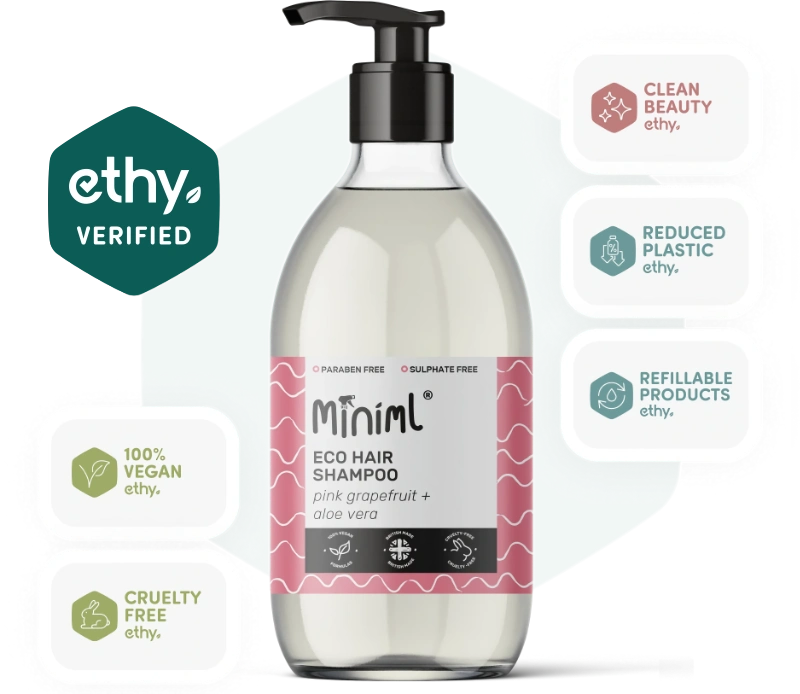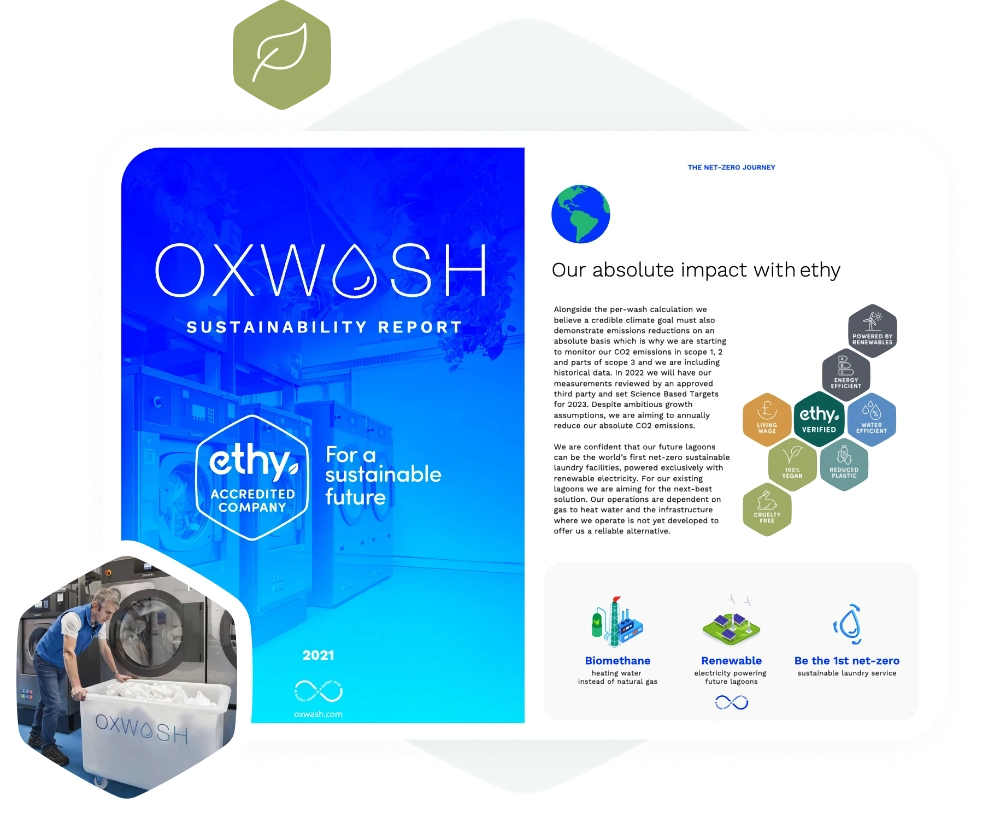 Use individual trust marks to highlight a product's positive impact
Use collectively in your Impact Hive to illustrate brand-wide sustainability achievements
Make your products stand out for the right reasons
Lack of information stops a third of consumers from purchasing when it comes to sustainability*. Give consumers the information they seek in the most impactful moments. Awarded trust marks can be used on product pages, products and packaging.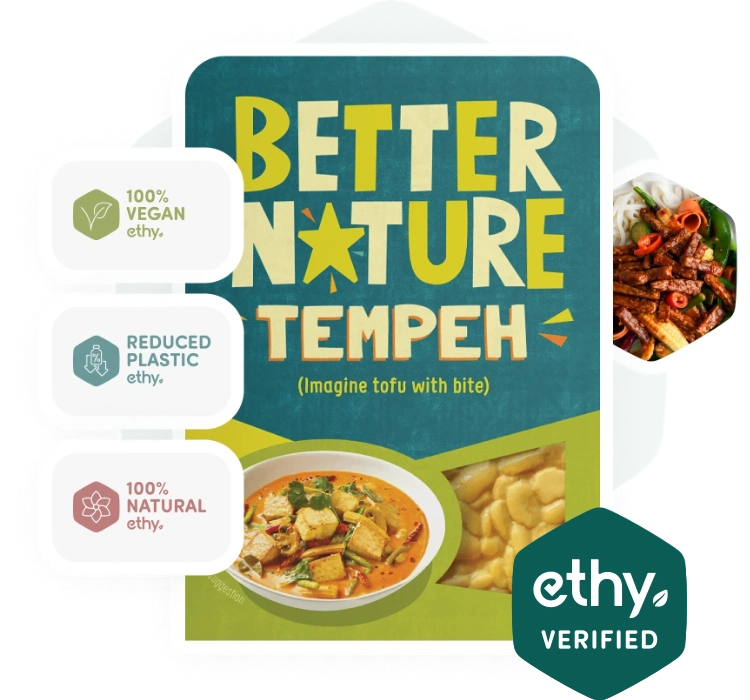 Supercharge your digital marketing campaigns
66% of global shoppers are willing to pay more for sustainable goods*. Harness the power of ethy's digital marketing toolkit to boost interest in your brand, differentiate from competitors and drive conversions. Showcase positive impact across campaigns, website and social media to give consumers the reasons to choose your brand.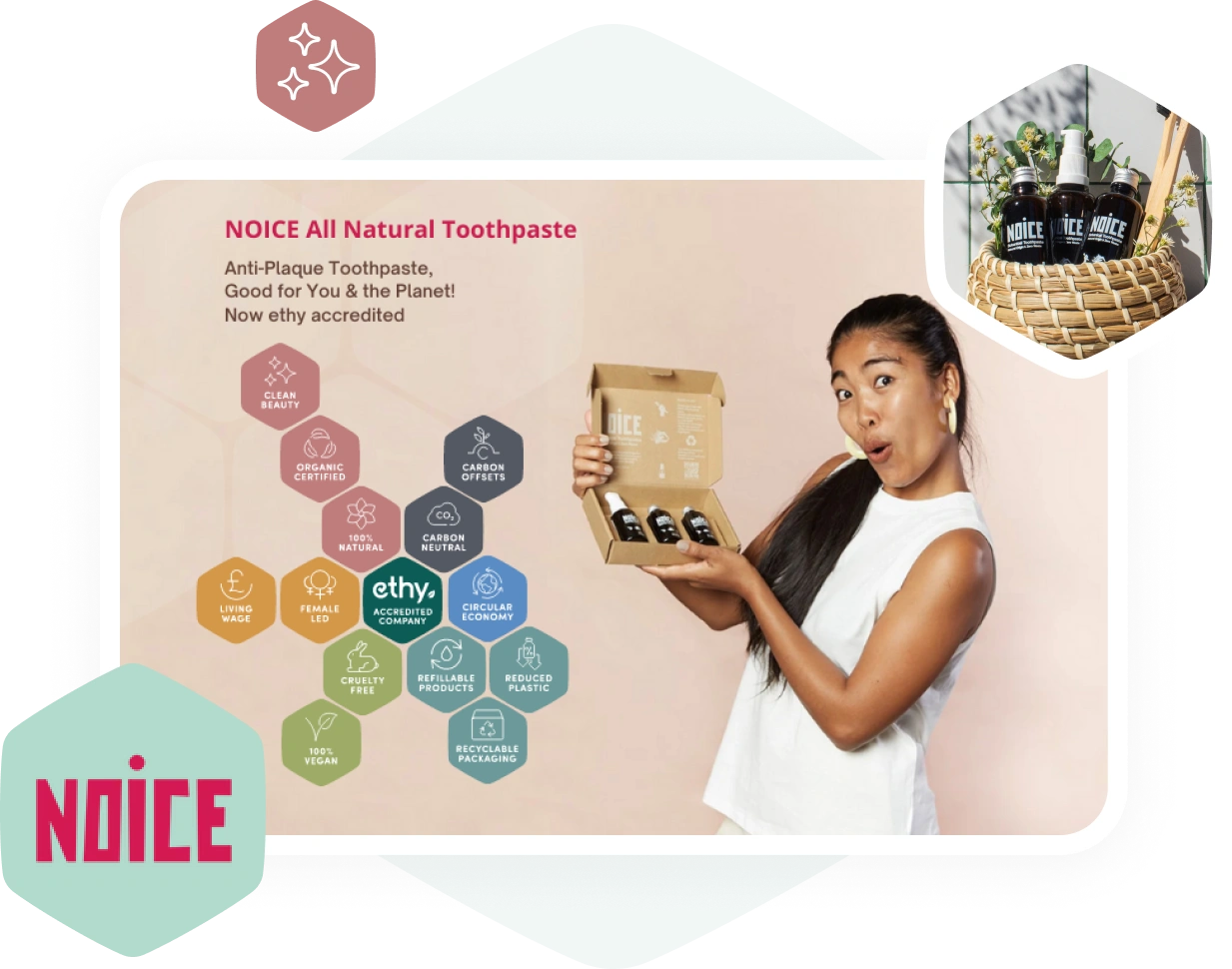 Attract more footfall to your shops
Does your brand operate brick & mortar shops? We've got you covered. Communicate your sustainability selling points in shop windows to attract more footfall and supercharge sales.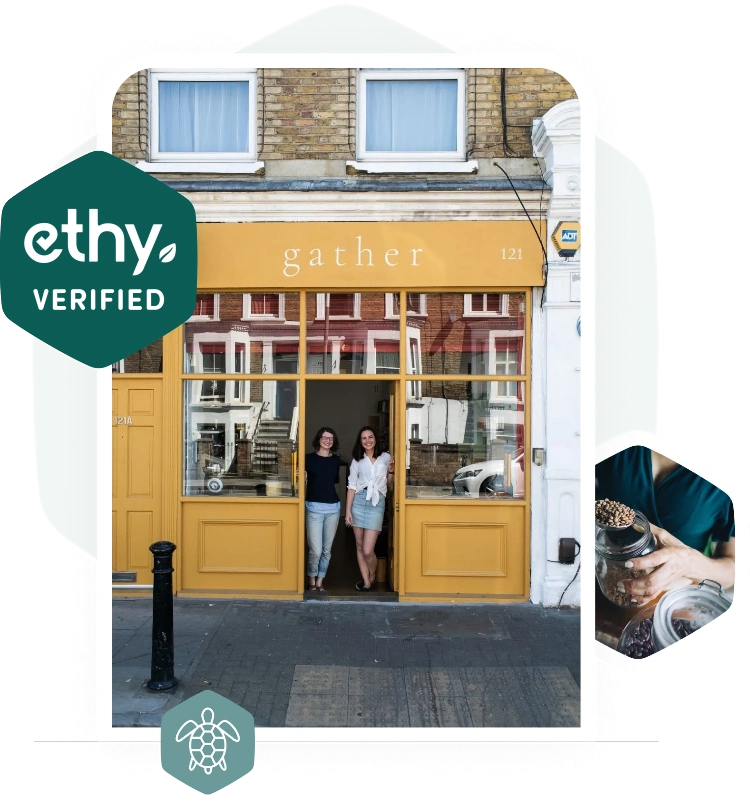 Engage your people
Attract the best talent and engage your employees in your brand's sustainability strategy. Accreditation boosts your reputation and serves as a helpful barometer to potential investors who are increasingly putting sustainability at the top of their wish-lists.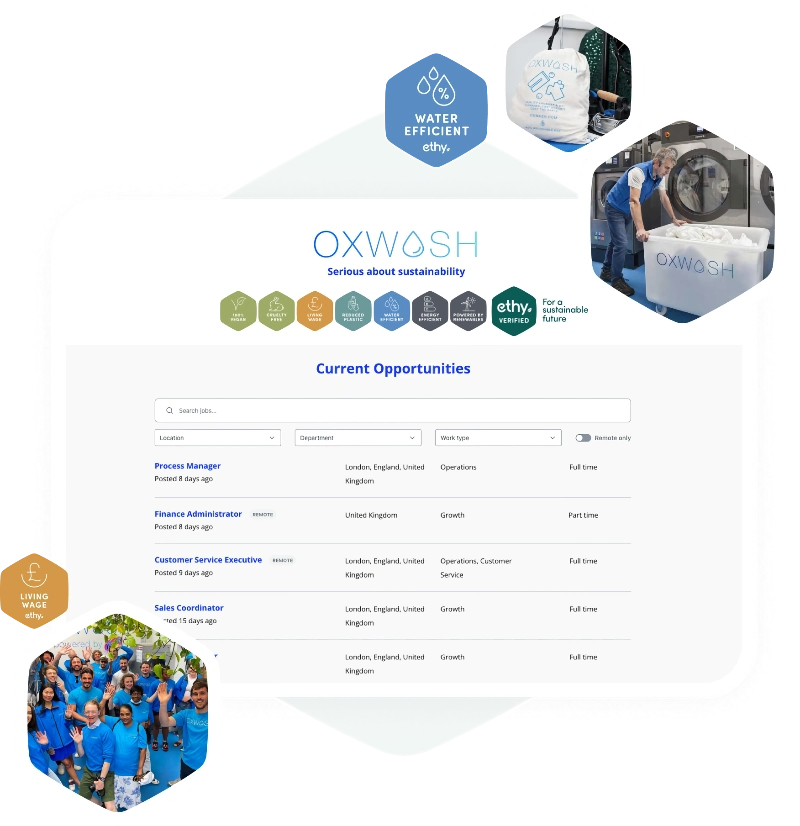 Convenient digital dashboard
Access your personalised communications toolkit and resources through ethy's comprehensive digital dashboard alongside promotional activities and training.
Our team of experts are here to help you through the journey. You'll always be able to talk to a real person through dashboard live chat, email or video calls.
If you would like to talk to us or arrange a demo, please book here. You can add as many guests from your brand as required.
Ready to start your accreditation journey? See pricing and apply here.